Clean. Protect. Prolong.
Double the power of the Hex Molecule with our Clean and Protect laundry products to get rid of stubborn odors and stains to restore the life of your activewear.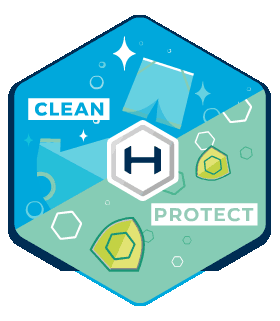 HEX Protects the Earth Too.
Eco Friendly
Our products are biodegradable, prevent contributions to air, water and land pollution.
Biodegradable
Our formulas and ingredients will rapidly decompose into non-toxic substances in 28 days or less.
HEX Eco Package
We use 60% less plastic, making the product easier to produce and ship, lowering our carbon footprint.