Wet Dryer Sheets for Activewear
Are you wincing thinking of your expensive activewear bouncing around the hot dryer? Take a deep breath because we've got you covered. HEX Wet Dryer Sheets were designed to remove static cling and soften with a protective shield – without the use of wax.
For Humans That Sweat.™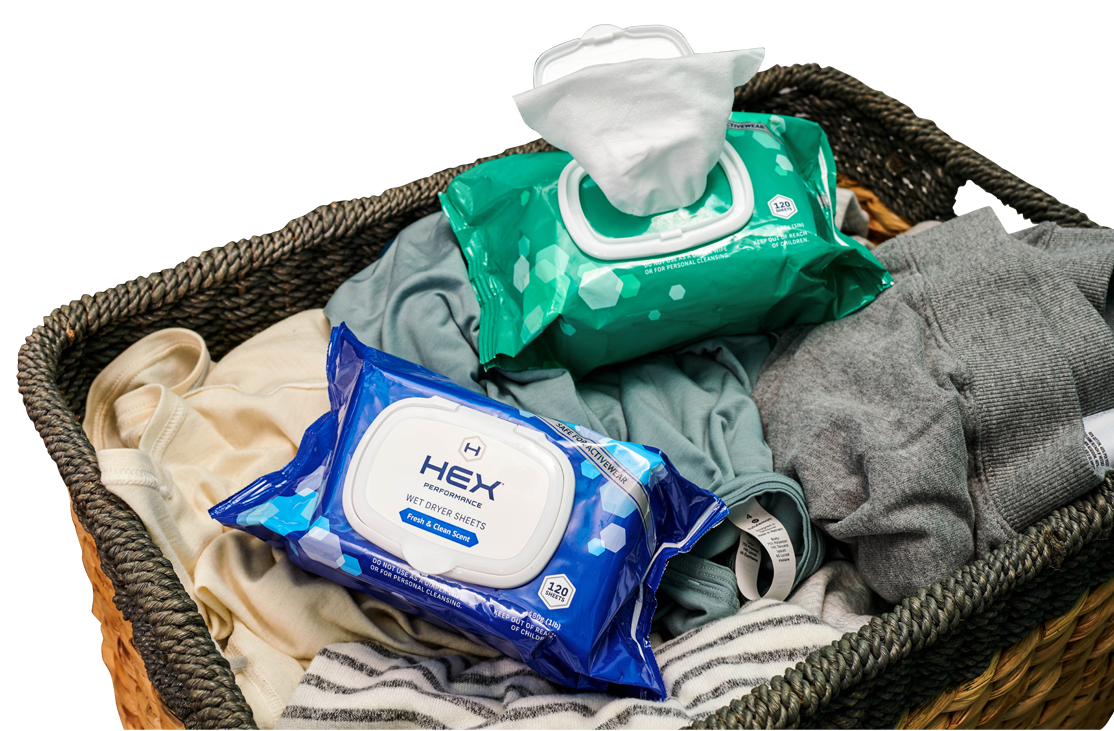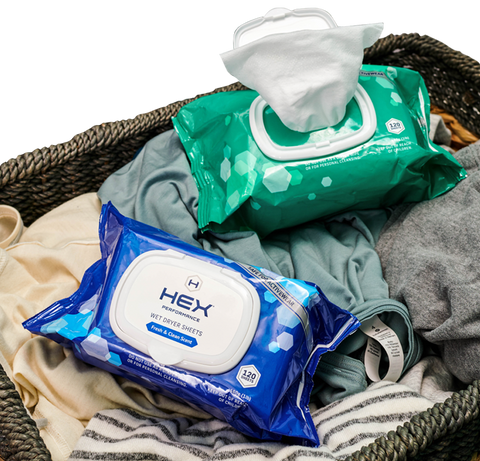 OUR FRAGRANCES
Fresh & Clean
Fragrance Free
OUR FRAGRANCES
Fresh & Clean
Fragrance Free
Why you'll love it
Eliminates odors with science, not perfume
Works just as well on tight-knit activewear as it does on the rest of your closet
Maintains and protects the integrity of your fabrics
Biodegradable forumla
Smells great with no heavy fragrances or irritants, so your skin AND nose will be grateful
Helps with static
HEX Dryer Sheets vs Traditional Dryer Sheets
HEX Performance® is made for the modern fabrics you live in. No other dryer sheet protects and cares for your clothes like HEX. Our science-based, wet formula reduces static and keeps stretchy, wicking and breathable fabrics performing their best – actually improving the performance of your activewear with each wash.
TRADITIONAL
DRYER SHEETS

Softens & Protects Activewear

Softens & Protects Activewear

Designed for Activewear

Designed for Activewear

Leaves Waxy Residue

Leaves Waxy Residue

Restores Stretch and Wickability

Restores Stretch and Wickability

Prolongs life of activewear

Prolongs life of activewear

Hypoallergenic (fragrance free only)

Hypoallergenic (fragrance free only)

Biodegradable Formula

Biodegradable Formula